Extra Outdoor Metal Letters
Metal letters are currently the best choice for business identification nowadays, representing one of the fastest growing areas of the signage industry. They are a fantastic addtion to any office, coffee shop, buildings. We are here to accomodate your style and needs. Our expertise and knowledge are always on hand to assist you in making informed decisions about color, lighting, construction and design selections.
Letter sizes from 3 inches (can be smaller depending on stroke width) up to 10 feet. For larger sizes please contact us for signage pricing.
Wide selection of colors
Variety of letter styles to custom logos and lettering for curved or architectural requirements
LED Letters Commercial Signs Metal Signs Light boxes Self Contained Shape Signs Direction Signs
Here at Shenzhen Smart Sign Manufacture, wholesale Manufacturer of outdoor and indoor lighted signs, all letters are precision handcrafted, completely welded, and painted per your specifications. Wholesale Channel Letters are available with or with out Neon or LEDs. All letters are wired with CE or RoHs approved components.
We make custom wholesale neon or LED illuminated channel letters to your specifications. You will provide us the artwork via email or online chat, and we'll make the patterns for you. Your satisfaction is guaranteed.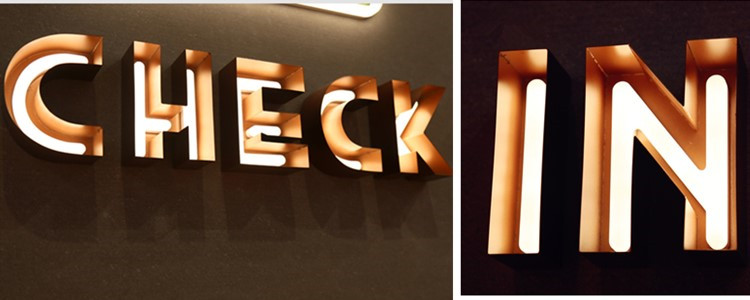 Neon Illumination Channel Letters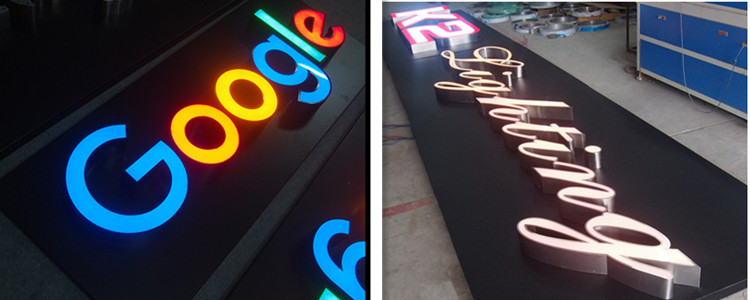 Plastic Face Channel Letters Flushmount
Variety of Letter Types:
Metal Fabricated Channel Letters
Flat Cut Metal Sign Letter
Custom shapes (for logos and symbols)
Metal Fabricated Channel Letters
Custom fabricated channel letter signs can be manufactured to any shape, including standard shapes, symbols and business logos. Possibilities are virtually limitless for Custom Logos. If you can dream it, we can make it.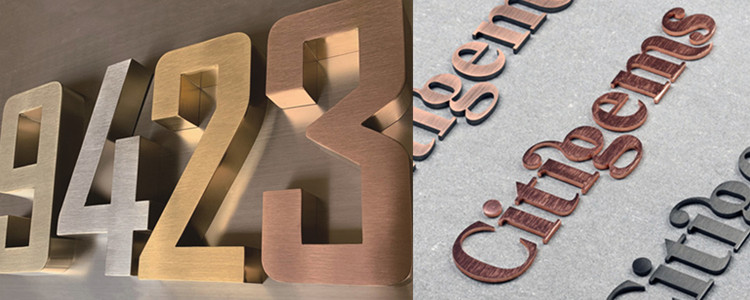 Front & Backlit Channel Letters & Logos:
Front & Back Illuminated Channel Letters are constructed to provide not only a front illuminated channel letter but also a reverse "halo" effect. This product can be assembled using one or two colors of illumination.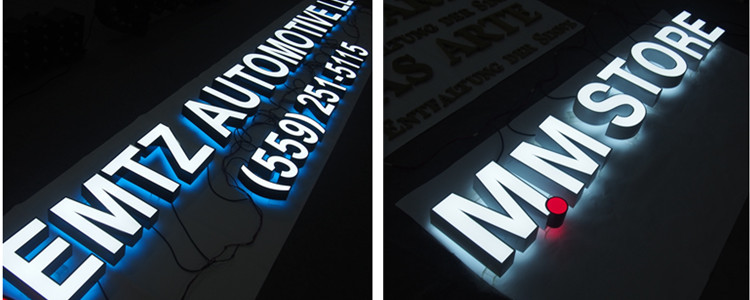 Channel Letter Construction: Welded
Welded Channel Letter Can: In regular block channel letters, metal backs are routered out of aluminum/stainless steel list. Then to give it a 3-D look, returns are hand-molded and welded with high accuracy to the metal backs. The outside is painted per client's request.

Packaging:
Wooden crating for all the letters
Wiring diagrams, mounting patterns and power transformer included with equipment
Manufaturing materials and methods:
LED: Rishang Brand
Plexiglas or Plexiglass LD faces
CLN Channel Letter Fabrication machine
All letter styles & standard colors
Stainless steel / Aluminum Construction
Quick and easy installation
Long life expectancy, up to 100,000 hours of operation
Mounting options:
Individual (surface mounted as individual pieces directly to the wall)
Raceway (rectangular box - most popular method)
Mounted to a sign cabinet face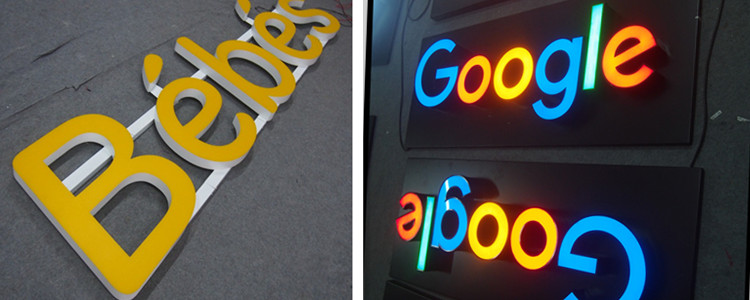 Letters on a raceway have common wiring and ballasts which run through one or more common raceways. Although initially a little more expensive, the buyer recognizes large savings in installation, maintenance and initial wiring.
Note: Letters mounted directly to the wall will be provided with mounting holes and a pattern unless otherwise specified.
Supply us with the following information for your letter order:
Letter height and overal length of display
Supplied vector artwork or font style or name
Face Color
Return (side color)
Mounting method
Raceway color (if used)
Note
: Stroke width cannot be less than 1.5 inches.